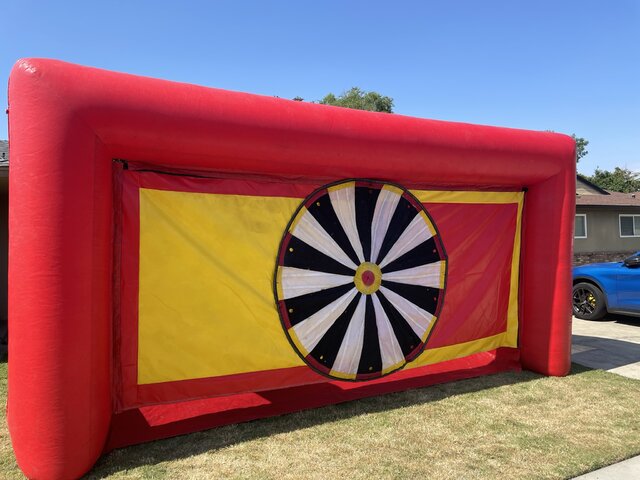 Velcro Sticky Soccer Game
Ready ! Aim ! Kick! This unique Game requires a high degree of skill to get the ball dead center for the Win or on the sidelines for a lesser score.
This game is perfect for any Corporate event , School Carnival or College Challenge to see who the better athlete is.
Comes with scoring pieces and several soccer balls that stick to the oversized dart board.