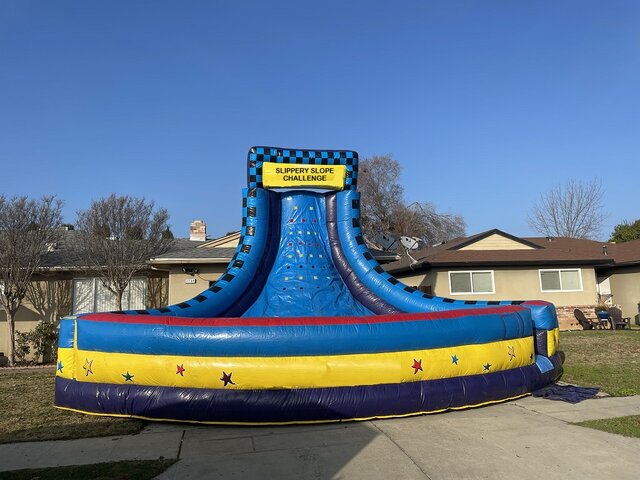 Slippery Slope Challenge
Are you up to the challenge of the Slippery Slope? It's a Race to the top… or at least the highest point. Make two teams, each person gets a flag and whoever sticks their flags the highest on the slide wins!
The Slippery Slope features fantastic 1 on 1 competition as players attempt to climb the slope and place their flag higher than their opponent. A wonderful addition to your indoor or your outdoor event !
Slippery Slope is a great idea for: birthday parties, team building, barbeques, street parties, carnivals, graduations, school events, kids days… anything!