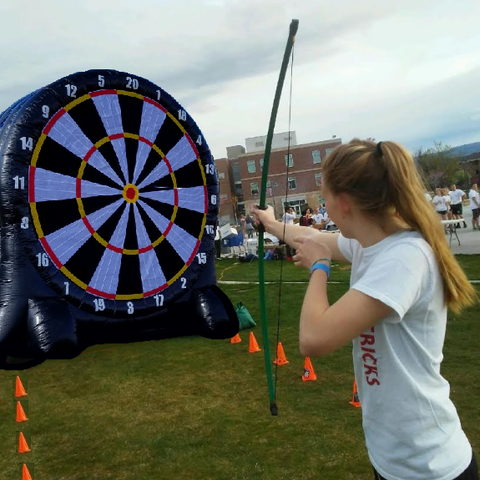 Awesome Archery Carnival Game
Check out our Awesome Archery Carnival Game !!

Whether you have been shooting for years or have never picked up a bow, we have a new safe way to experience archery.

With non-lethal soft Arrows that offer the same flight characteristics of a standard bow and arrow yet are much safer,

This allows for opportunities to shoot indoors or at any carnival, fair or sporting event.

Additionally, it is a great way to get kids involved with archery as well as providing a fun activity that
is safe and fun for everyone!

How to play :
Velcro Archery is played similar to Arcade Darts with our bows and velcro tipped arrows. This exciting, action-packed carnival game offers the ultimate family-friendly experience that engages everyone.